Wildlife researchers: Do you have ideas that would contribute to more humane wildlife management and study? AWI is now accepting applications for its 2020 Christine Stevens Wildlife Award grant program. 
Habitat destruction and degradation, urban and suburban sprawl, and ongoing challenges posed by invasive species make conflicts between wildlife and humans inevitable. Homeowners, property managers, and biologists need effective strategies to deal with conflicts—whether they involve coyotes, deer, geese, bears, exotic species, or other animals. Scientists also need new tools to humanely and unobtrusively study wildlife.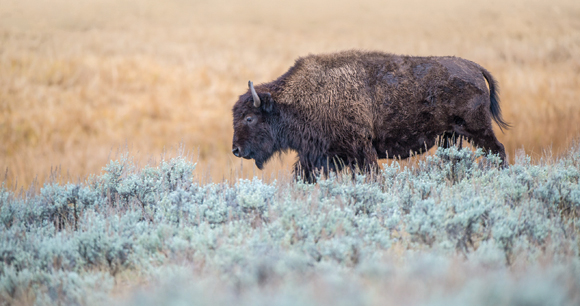 To address such issues, AWI created the Christine Stevens Wildlife Awards. Through this grant program—named in honor of the organization's late founder and president for over 50 years—AWI fosters efforts to devise new, nonlethal techniques and strategies and to test existing products for the purpose of humanely remedying wildlife conflicts and improving methods of wildlife study. Each year, the program provides grants of up to $15,000 to award recipients. With this grant program we aim to honor Mrs. Stevens' legacy and inspire a new generation of compassionate wildlife scientists, managers, and advocates. 
This issue of the AWI Quarterly features two reports from past Christine Stevens Wildlife Award recipients. On page 18, Rebecca Windell describes how she used her award to study the efficacy of specially designed fladry to deter coyotes from entering protected areas. On page 19, Christine Proctor describes her study to determine whether drones equipped with thermal imaging cameras could help monitor the population of eastern massasauga rattlesnakes without disturbing the snakes.
Wildlife researchers across North America are encouraged to apply. The deadline for applications is May 29, 2020. Details on how to apply, application materials, and brief descriptions of studies that received awards in previous years can be found at www.awionline.org/csaward.