"Even if animals were to experience pain differently: humans shouldn't be harming them at all," reads the last line of an essay question response submitted by one of AWI's recent scholarship winners. The question—which asks applicants to consider whether certain species feel more pain than others—is one of several that students chose from when completing their submissions to the Animal Welfare Institute Scholarship. This is the second year of the scholarship, which was first introduced in November 2019 as a part of our Giving Tuesday campaign.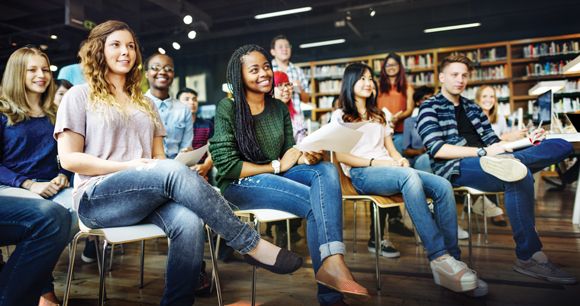 The scholarships are awarded to high school seniors in the United States who are planning to use their education to better the lives of animals, and who are already actively involved in efforts to do so within their schools or communities. Of the submissions received this year, the AWI scholarship committee selected 13 students to be awarded $2,000 each for use toward post-secondary education expenses. We are proud to help support these dedicated individuals as they take the next steps toward continued endeavors on behalf of animals.
In applying for the scholarship, applicants had to describe their efforts on behalf of animals and their plans for college and beyond. Students were also asked to express briefly in writing their thoughts and beliefs on animal-welfare related topics. The 2021 winners have an impressive collective history of volunteerism, with extracurricular activities ranging from rehabilitating horses, to lobbying their government representatives, to creating educational programs for younger students.
Many of the submissions received were from pre-vet majors, but we also heard from aspiring wildlife biologists, journalists, and filmmakers—all who recognize the potential impact these varied career paths can have on animal welfare. The initiative and energy shown by this year's applicants made for some difficult decisions in the selection process, but it is inspiring to know that these amazing young advocates are ready to lead the way. AWI congratulates the following exemplary students and wishes them the best:
Yaire Barboza, California; Victoria Bonavita, New York; Amanda Brown, Washington; Amber Christensen, Virginia; Hayden Clary, South Carolina; Kylie Cocca, New York; Elise Glascock, Iowa; Ashlyn Gotori, California; Drake Hair, North Carolina; Tia Joseph, Maryland; Alexis Sanders, Florida; Alexis Wood, New Hampshire; and Tyler Wood, Virginia.