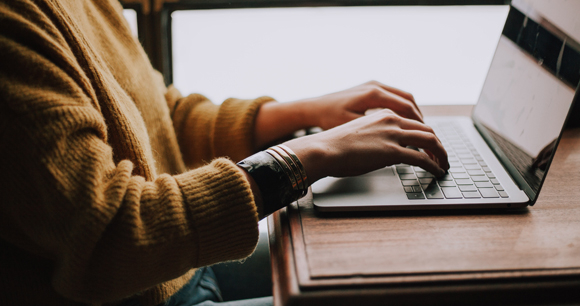 Writing a letter to the editor or an opinion column for your local daily or weekly newspaper, magazine, or community website can help introduce important animal welfare issues to a wider audience, including policymakers. The opinion pages are one of the most popular sections of the newspaper and can influence future coverage.
Don't know where to start? Here are some quick and easy tips for drafting compelling commentary:
 
Letters to the Editor
Ideally, LTEs should be between 150 and 200 words and directly respond to a publication's recent coverage of an issue (within the last two days). Reference the article title and publication date in the first sentence. Some publications will also print general commentary on an animal protection issue that has not been widely covered.  
Try to grab the reader's attention in the opening. Vary word choice and use active, not passive, voice.  
Write clearly and concisely for the average reader, honing in on one or two main ideas and avoiding technical jargon. Be sure to double-check spelling and grammar.
Feel free to use information from AWI's campaigns as a guide, but rephrase points in your own words and include a personal anecdote if applicable.
If you are responding to a recent legislative development in your community, mention a local elected official by name to increase the LTE's visibility.
LTEs can respond to both positive and negative news. Explain why the issue matters to your local community, back up your claims, and propose one or two solutions. Try to refrain from criticizing an individual writer or publication.
End on a powerful note!     
Submit your letter to one publication at a time, since many publications only publish exclusive content. The smaller the publication, the more likely your LTE will be published. If you have not heard back from the publication within three business days, try sending the letter to another outlet in your town, city, or state. Use AWI's handy LTE tool to look up publications by zip code and submit a letter directly to the appropriate editor, including your contact information for verification purposes. LTEs cannot be anonymous. The publication, not AWI, will contact you if your letter has been selected.    
Click here for an example of an AWI LTE on captive big cats that appeared in the Chicago Tribune.
Op-eds
The same general rules apply for op-eds, except that these are longer articles (500 to 800 words) that may respond to a recent government action, illuminate new research, or give a more comprehensive backstory on an animal welfare issue trending in your community.  
There is strong competition for op-ed space, and publications will often favor writers who have special expertise or a unique perspective on a given topic.
Write an attention-grabbing headline to make your submission stand out (no more than 100 characters). Just know that the publication might change it.
Focus on no more than three main persuasive arguments, including real-world examples and statistics to reinforce your points. Cite reputable sources (links are helpful) and avoid clichés and exaggerations.
Address and refute opposing arguments.
Conclude with a call to action.
Familiarize yourself with the publication's specific op-ed guidelines and e-mail your submission directly to the opinion editor (contact information is typically found on the outlet's website). In general, it is appropriate to include "op-ed submission" and the title of your piece in the subject line. As with LTEs, submit your op-ed to one publication at a time.   
Click here for an example of an AWI op-ed on wild horse roundups published in the Salt Lake Tribune.
For more op-ed writing tips, visit The OpEd Project.
If your LTE or op-ed gets published, please share it on social media and send a link to [email protected]. Thank you for lending your voice to help protect animals. Happy writing!