In 1951, Dr. Albert Schweitzer gave his permission to the Animal Welfare Institute to strike a medal in his honor to be presented for outstanding achievement in the advancement of animal welfare.
In granting his permission, Dr. Schweitzer wrote, "I would never have believed that my philosophy, which incorporates in our ethics a compassionate attitude toward all creatures, would be noticed and recognized in my lifetime."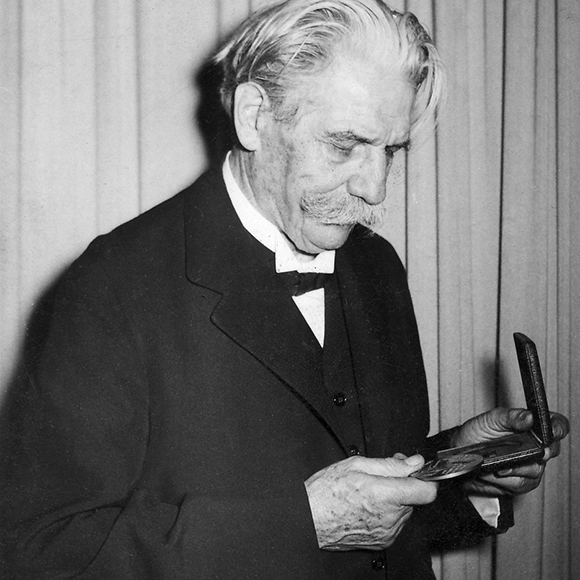 In December 1953, a gold replica of the medal was presented to Dr. Albert Schweitzer by Dr. Charles Joy in Oslo, Norway, where Dr. Schweitzer had gone to accept the Nobel Peace Prize.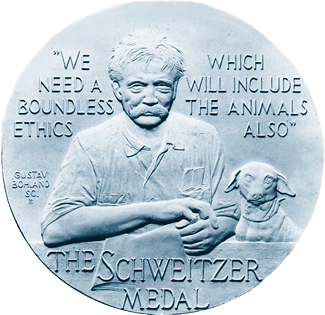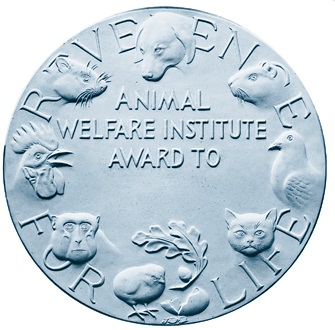 For a collection of Albert Schweitzer's writings, check out Animals, Nature and Albert Schweitzer by Ann Cottrell Free.
2019 Schweitzer Medal Award Recipient
Law Enforcement Leader Receives Prestigious Albert Schweitzer Medal
AWI Press Release (March 2019)
The Schweitzer Medalists
For Outstanding Contributions to Animal Welfare