The annual "A Voice for Animals" contest is open now through May 21. As in past years, AWI has partnered with the Humane Education Network to offer students around the world an opportunity to explore animal welfare issues that are important to them and showcase their own animal welfare efforts. For this year's contest, a special category has been added encouraging students to focus on challenges that directly impact animals in their local communities. While we can all agree that living creatures in all parts of the world deserve our attention and our help, sometimes there are animals in our own backyards who we inadvertently overlook. Examples could be endangered species in a state or region, construction projects that impact animal habitat, or human-wildlife interactions that have become worrisome. Students will still have the choice to examine other topics more broadly in the categories of Wildlife in the Oceans, Wildlife on Land, Farm Animals, or Companion Animals.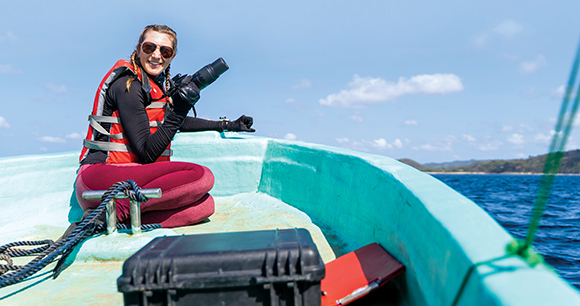 As always, the judges will be looking for students to share creative solutions and ways that others can get involved. Some past winners have employed technology, such as developing mobile apps to facilitate pet adoptions and using forensic science tools to curtail wildlife tracking. Others have found education to be a promising avenue, creating lesson plans to share with younger kids or planning awareness events for those in their community. Facilitating connections between like-minded peers and local groups by starting school clubs or engaging in service learning projects is another substantial way that students have shown their commitment to improving the lives of animals. Students wishing to enter this year's contest can do so at hennet.org, where they can also view contest guidelines and winning submissions from past years.
We look forward to seeing what this year's contestants have in store for us. Regardless of which entries receive a prize in the end, everyone wins when young people apply their talent and energy toward improving animal lives—especially the animals.