Every two years, Congress loses members who retire from politics, run for another office, or lose their reelection bid. Unfortunately, the end of the 117th Congress brings with it the loss of several long-time allies in the fight to protect animals. AWI extends its heartfelt thanks to the following representatives and senators for their efforts to improve the lives of animals by cosponsoring bills, advocating funds for important programs (such as the Endangered Species Act and grants to help domestic violence survivors and their companion animals), and holding agencies accountable when their action or inaction leads to animal suffering. (Representatives whose names are italicized are also members of the Congressional Animal Protection Caucus.)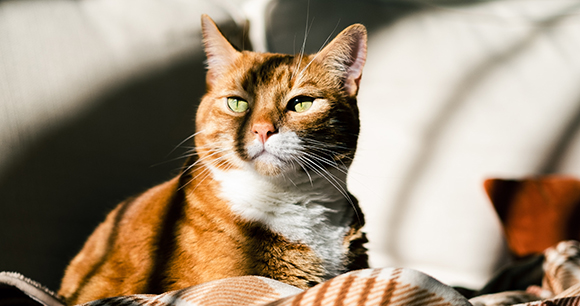 Rep. Alan Lowenthal (D-CA), tireless voice on behalf of animals on the House Natural Resources Committee and sponsor of many bills to protect birds
Rep. John Katko (R-NY), lead cosponsor of the Child and Animal Abuse Detection and Reporting Act
Rep. Fred Upton (R-MI), sponsor of the Preventing Future Pandemics Act
Rep. Kathleen Rice (D-NY), sponsor of the Humane Retirement Act
Rep. Charlie Crist (D-FL), champion of marine mammals, especially manatees
Rep. Ted Deutch (D-FL), sponsor of the Preventing Animal Cruelty and Torture Act, which became law in 2019
Sen. Patrick Toomey (R-PA), sponsor of the Preventing Animal Cruelty and Torture Act
Sen. Patrick Leahy (D-VT), Rep. Jay McNerney (D-CA), Rep. Carolyn Maloney (D-NY), Rep. Sean Patrick Maloney (D-NY)
We especially want to recognize these members for their years of leadership:
Rep. Mike Doyle (D-PA) was first elected to Congress in 1994 and has cosponsored many important bills to improve animal welfare. Most significantly, though, for many of those years, he has been the prime sponsor of the Pet Safety and Protection Act (PSPA), a bill to put an end to the system of "Class B" dealers who sell dogs and cats acquired from random sources to laboratories. Thanks to his persistence in reintroducing that bill every Congress, and with an assist from a member of the appropriations committee, that network of dealers has been put out of business.
That assist came from Rep. Lucille Roybal-Allard (D-CA), a long-time strong supporter of animal welfare who is also retiring after 30 years in Congress. As a member of the Appropriations Committee, she added language to the spending bill for the US Department of Agriculture to prohibit the issuing or renewing of licenses for the Class B dealers covered by the PSPA. She has also supported efforts to promote the use of humane and effective non-animal research and testing methods in experiments funded by the National Institutes of Health.
Rep. Peter DeFazio (D-OR), elected in 1986, has for years taken on the USDA's Wildlife Service program, notorious for its reliance on cruel and lethal methods to deal with human–wildlife conflicts. DeFazio has regularly introduced legislation to end the use of two deadly poisons that are among the program's most inhumane tools: M-44 "cyanide bombs" and sodium fluoroacetate.
The progress that has been made in our treatment of animals would not have been possible without the support and leadership of these members of Congress. We hope their successors will follow in their footsteps.