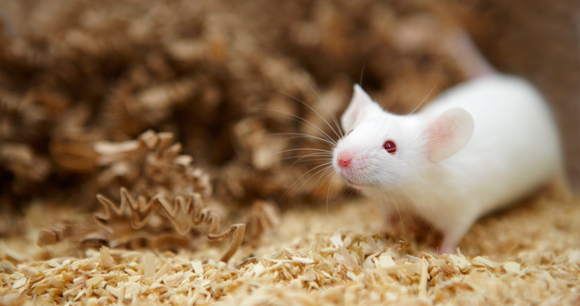 Promoting Ideas to Improve the Welfare of Animals in Research
AWI offers awards of up to US$10,000 to develop and test innovative methods of refinement to the care, husbandry, or housing of animals in research to improve their welfare.
Application Deadline
The 2022 competition is now closed. Please check back in late summer 2023 for the next application deadline. 
If you would like to receive an email notification when the competition opens each year, please send an email to researchaward@awionline.org. You will be able to remove yourself from this email list at any time.
Application Requirements
To qualify for the award, applicants must be based in and the project must be conducted in the United States or Canada.
Projects that inflict avoidable stress or involve killing animals will not be funded.
Applicants are asked to submit a completed application form, a resume/CV and a letter of support/recommendation. Click here to preview the application form.
Additional Information
Notifications for the 2022 award cycle were made in November 2022.
Proposals may be part of other research projects, but the portion included in the proposal should be broadly applicable, and the research component must be completed within one year (shorter durations are encouraged).
Award recipients must agree to submit a 500-word summary of the results of the project, including photographs (if applicable), at its conclusion. This summary may be edited for potential publication, with the recipient's approval, in the AWI Quarterly magazine. Summaries for the 2022 award recipients are due no later than January 31, 2024.
Award recipients must agree to submit their results for publication in an appropriate journal or presentation at a widely attended scientific meeting.
It is AWI policy that no award funds can be used for indirect costs (e.g., overhead) or for the purchase of animals, unless they will be rehomed at the end of the study. Salaries or stipends may be included in the proposal.
For additional information, please contact researchaward@awionline.org.
Maya Bodnar of the University of British Columbia for refining the "drop" method for induction of anesthesia in mice. 
Lace Lively of Texas Biomedical Research Institute for investigating the link between compassion fatigue in laboratory animal care professionals and the social housing status of nonhuman primates at the facilities where they work (i.e., whether primates are housed singly or in pairs/groups). 
Jouvay Pantophlet of CUNY's College of Staten Island for testing the usefulness and safety of waste newspaper processed into compressed columns as burrowing substrate for naked mole-rats. 
Raymond Vagell of Texas State University for determining whether cognitive testing affects stress levels in lemurs, using a noninvasive salivary cortisol test.
Dr. Becca Franks of New York University for investigating play behavior in fish; specifically, whether fish engage in play behavior, what circumstances elicit it (e.g., air bubbles), and how play can be used to assess welfare in this taxon.
Alexander Greig of Texas Biomedical Research Institute for assessing the behavioral and physiological effects of implementing visual barriers in the housing of captive marmosets to reduce social stress.
Dr. Julie Menard of the University of Calgary for testing a noninvasive alternative to sampling the intestinal microbiome in dogs.
Dr. Cathy Schuppli of the University of British Columbia for developing a positive reinforcement training program for laboratory-housed pigs and mice to improve human-animal interactions in the research setting.
Dr. Lucía Améndola of the University of British Columbia for a systematic review of the literature to critically evaluate the effects of different environmental enrichment strategies on affective states in mice.
Brittney Armitage-Brown of Queen's University for testing rhesus macaque preferences for physical versus touchscreen-based tasks used as cognitive enrichment.
Dr. Giridhar Athrey and Constance Woodman of Texas A&M University for testing the suitability of 3D printing materials for use as environmental enrichment items for laboratory birds and other species.
Dr. Christopher Cheleuitte-Nieve of Memorial Sloan Kettering Cancer Center for assessing the effects of natural, species-appropriate, visual environments on stress and behavior of indoor-housed macaques and African green monkeys.
Margaret Dye of the Duke Lemur Center for building and assessing an enrichment management tracking system for documenting and monitoring multiple enrichment activities that impact an animal's environment and welfare.
Sasha Prasad-Shreckengast of CUNY Hunter College for a project assessing voluntary interaction of carp with novel environmental enrichment items that promote cognitive stimulation and agency.
Dr. Lucía Améndola of the University of British Columbia for assessing the welfare benefits of using playpens for research mice.
Dr. Rachel Dennis of the University of Maryland for assessing the effectiveness of specific environmental enrichments on laboratory quail welfare.
Dr. Brianna Gaskill of Purdue University for analyzing social networks of group-housed male laboratory mice to identify effective interventions for aggression.
Dr. Nicole Herndon of the University of Illinois Urbana-Champaign for assessing best practices for helping research dogs retire to forever homes.
Rachel van Vliet of McGill University for investigating the use of species-specific behavior by animal care staff as a source of enrichment for macaques and marmosets in laboratories.
Dr. Kathleen Coda of the University of Illinois at Chicago for developing and validating environmental enrichment strategies to improve the welfare of rabbits housed in standard-size laboratory cages.
Dr. Brianna Gaskill of Purdue University for investigating the link between laboratory personnel's professional quality of life and the provision of environmental enrichment to animals under their care.