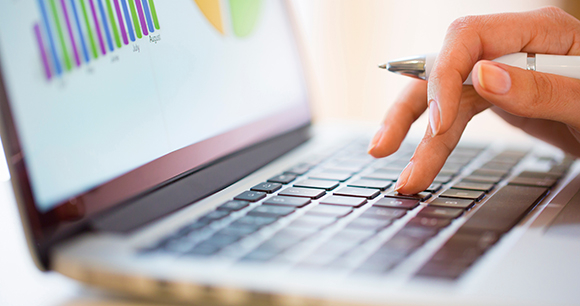 AWI established the Center for the Study of NIBRS Animal Cruelty Data to facilitate analysis of animal cruelty data from NIBRS, the National Incident-Based Reporting System.
In 2014, after 12 years of campaigning, AWI—with support from law enforcement groups, domestic violence organizations, and child welfare organizations—convinced the FBI to add animal cruelty as a separate category to the NIBRS database. Animal cruelty data collection began in 2016. Since that time, AWI has led the effort to analyze the animal cruelty data in NIBRS so that policymakers, practitioners, and law enforcement agencies can understand more about how, why, when, and where animal cruelty occurs.
In furtherance of this effort, AWI will launch a condensed version of the NIBRS database this fall that will provide researchers with readily analyzable animal cruelty data in both SPSS and Excel formats. If you're interested in this having access to this data when it becomes available, please fill out the form below.
Data will be downloaded from the Inter-university Consortium for Political and Social Research (ICPRS) at the University of Michigan, which maintains the NIBRS database and many other national databases. The Center for the Study of NIBRS Animal Cruelty Data will update the NIBRS animal cruelty data as it becomes available from ICPRS. We hope to encourage researchers, policymakers, and animal advocates to contribute to the new body of research that analyzes various aspects of animal cruelty incidents as well as other crimes that occurred in conjunction with such incidents, such as Intimate Partner Violence (IPV), child abuse, elder abuse, and sibling violence.
To join the Center's Advisory Board or for more information, contact Dr. Mary Lou Randour, Coordinator of the Center for the Study of Animal Cruelty Data.
History
Over 20 years ago, prior to either joining the staff at AWI, Dr. Mary Lou Randour and Nancy Blaney began making presentations on the relationship between animal cruelty and the commission of other crimes—especially intimate partner violence and child abuse. These presentations, about what has become known as "The Link," inevitably elicited the following questions: Is animal cruelty on the increase? What age group is most likely to commit animal cruelty? What about gender differences? In the beginning, the correct answer was "nobody knows." This was because the Federal Bureau of Investigation—which is responsible for maintaining NIBRS, the national crime database—did not include animal cruelty crime as a distinct category in the database. It could not be used, therefore, to analyze animal cruelty crimes. (At the time, there was a "catch-all" category, titled 90Z, which included animal cruelty, spitting, scalping tickets, truancy, and other "petty" crimes. Once a crime was coded 90Z, there was no way to disentangle it from all of the other crimes that had been included in that category.)
Nancy and Mary Lou embarked on a mission to convince the FBI to add animal cruelty as a NIBRS category. As part of that process, a survey was sent to each state program director of the Association of State Uniform Crime Reporting Programs to gauge opinions about adding animal cruelty as a separate category to NIBRS. The results of the survey were published in the 2012 report Animal Cruelty Crime Statistics: Findings from a Survey of State Uniform Crime Reporting Programs.
As indicated above, the FBI agreed in 2014 to add animal cruelty as a separate category to the NIBRS database, and two years later began collecting data on animal cruelty crimes.
Publications
Publications which have used NIBRS animal cruelty data include: