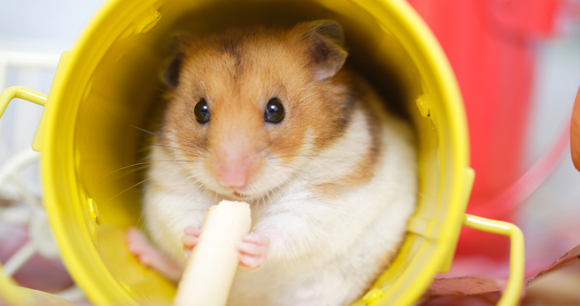 From the earliest days of the organization, AWI has worked to foster better care and handling of animals in research facilities by encouraging laboratory personnel to provide the animals with comfortable housing with conspecifics; veterinary treatment including pain relief; and the opportunity to engage in species-typical behaviors—while sparing them needless suffering.
AWI recognizes that laboratory personnel play a crucial role in the day-to-day lives of animals in laboratories. To facilitate the creation, exchange, and dissemination of ideas and information about the highest standards of care for research animals, AWI provides a number of resources for individuals working with animals in laboratories to help improve and safeguard their welfare. 
AWI Refinement Grants
To facilitate the generation and testing of new ideas for ways to improve the care, husbandry, and housing of animals in research to improve their welfare, AWI awards Refinement Grants of up to $10,000 each to support projects based in the United States or Canada.
Laboratory Animal Refinement and Enrichment Forum (LAREF)
LAREF is an online discussion forum for laboratory personnel, researchers, veterinarians, and students to exchange experiences and ideas about ways to improve the welfare of animals in research.
Free Publications for Laboratories
AWI creates a number of publications that provide species-specific information on ways to improve the welfare of animals in research.
Refinement Database
This searchable database, which is updated every three months, houses full-text and short summaries of peer-reviewed scientific articles, academic books, and other relevant publications related to improving or safeguarding the welfare of animals used in research.