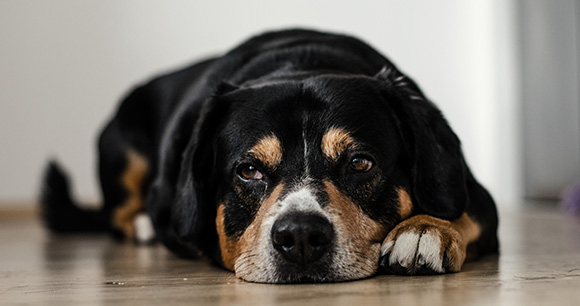 Create a Safety Plan that Includes Your Pet
If you are planning to stay...
Keep emergency provisions for your pet in case your abuser withholds money.
Keep the phone number of the nearest 24 hour emergency veterinary clinic
Establish ownership of your pet by creating a paper trail (e.g. obtain a license, have veterinarian records put in your name)
If you are planning to leave...
Obtain safe emergency shelter for pet, somewhere that won't be disclosed to your abuser (e.g. veterinarian, friend, family, a safe haven for pets program)
Pack a bag for your pet that includes:

food
medicine
documents of ownership (receipts from adoption or purchase of pet, license to establish ownership, receipts for animal purchases)
health documents (veterinary or vaccination records)
leash
ID and rabies tag, if a dog or cat (these will also help establish ownership)
carrier
toys
bedding
(If you must leave without your pet, remember to leave enough food, fresh bedding, litter, etc. for your pet.)
If you have left...
Keep pets indoors (if possible)
Don't let the pet outside alone
Pick a safe route and time to walk your pet
Don't exercise/walk pet alone
Change your veterinarian
*Sources: The People's Law of Maryland, Ahimsa House